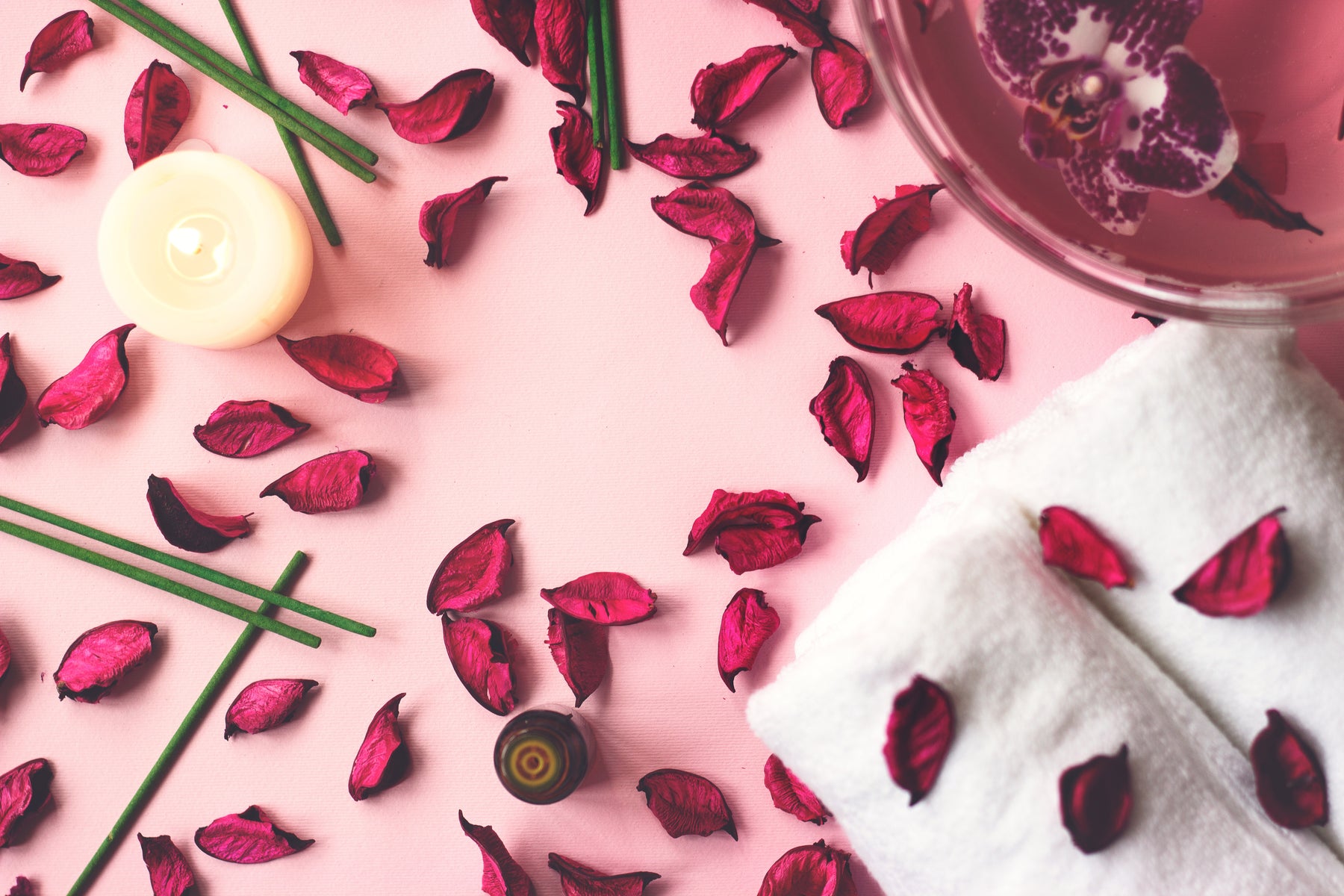 5 Ways to Love Yourself on Valentine's Day
In the chaos of parenthood and everyday life, it's easy to overlook the little things like Valentine's Day. 
If you haven't made plans with someone special this year, that's okay. Valentine's Day isn't just for people with a lot of free time, or even people in relationships.
At TriLASTIN we believe that Valentine's Day is an amazing opportunity to practice self-love.We put together this blog post to inspire a little love, affection, and wholesome self-care for anyone out there who needs it. 
Treat yourself to one (or all!) of these amazing acts of self-care this Valentine's Day!
The stresses of everyday life can wait til February 15th.
At Home Spa Day
At-home spa days are a great idea, especially if you're pregnant. You get to enjoy the relaxing benefits of a spa day without leaving the comfort of your own home or spending a lot of money. 
We recommend starting with a hot bath or shower, followed by an intense skincare session. If you're a new mom or expecting, the TriLASTIN Maternity Care Bundle has everything you need to care for your body.
Prep your skin with TriLASTIN Hydro-Thermal Accelerator before applying our Stretch Mark Cream and Nourishing Body Oil. 
This luxurious three-step process feels simply incredible and can help reduce the appearance of stretch marks. Make TriLASTIN part of your usual self-care routine to help maintain flawless skin.
Treat Yourself to a Fancy Dinner


For some of us, cooking is a hobby that we're passionate about, but for many more of us, it's simply another chore we need to complete to get through the day. 
Valentine's Day is a great opportunity to flip the script and enjoy something finer on your plate.
While restaurants are usually pretty full on Valentine's Day you can still order take-out or put together a relatively low-effort fancy dinner like steak.
Decorate your home with moody candles and turn on some classy music to match the vibe. Open a bottle of wine and let yourself savor a truly sumptuous meal either alone, with your gals, or with your partner. 
Treat yourself to something decadent like dark chocolate for dessert. Is dark chocolate good for your skin? There's some strong evidence to suggest it is!
Take Care of Your Mind
Loving yourself means taking care of every part of yourself, especially your mind. Carving out time in your schedule to meditate is a great way to reset and refocus your thoughts. 
Close your eyes and dedicate a few minutes to letting your thoughts come and go without judgment. It's truly amazing how impactful even a short meditation session can be on your mental health.
If you're a beginner there are tons of apps (many of them free) that can guide you through the basics of meditation. You just might be surprised at how much better you feel!
Work Up a Sweat
Put your heart first this Valentine's Day. Jump on a treadmill, go for a jog, or pump some iron. 
Sure, exercise requires effort but it's also one of the most healthy ways to show love to yourself. It only takes a few minutes of exercise to get those feel-good endorphins flowing.
Plus, did you know that fitness girlies love TriLASTIN because it helps reduce the formation of stretch marks as they transform their bodies?
Yep, TriLASTIN works for that too. Just thought we'd mention it.

Go On a Shopping Spree
We're not ashamed to admit it. Dropping cash on life's little luxuries is a fantastic way to practice self-care. 
Whether you love exploring the aisles of physical stores or you're more of an online shopping fanatic, it's impossible to deny how satisfying it is to hunt down deals and find new treasures.
Admit it. You've had your eye on something lately. Why not go for it? 
Put together a new outfit, pick up the latest book from your favorite artist, stock up on essential oils, or upgrade something in your home. 
So, are you ready to treat yourself this week? Pick up a TriLASTIN Skincare Bundle, get cozy, and relax.