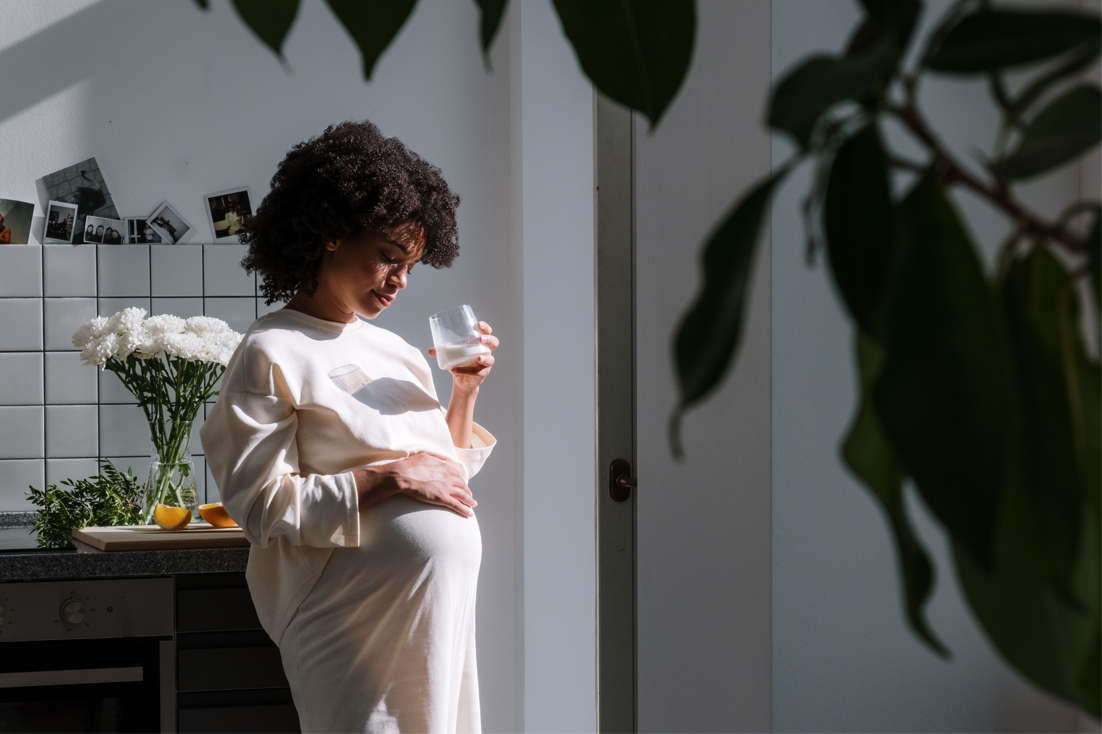 Delicious Summer Mocktails for Expecting Mamas
The rising temperatures in the Summer are brutal, especially for pregnant mamas. I'm in my second trimester and the August heat is killing me already! The increase in blood flow during pregnancy causes your body to feel warmer. The increase in blood volume can also lead to swollen feet and ankles. This alone is enough to leave any expecting mom to crave a drink and rest those weary ankles and feet. 
When the days are long and all you want to do is relax with an adult beverage, it's frustrating to realize that you can't even do that. No worries though, because even without the alcohol these five refreshing mocktails are the perfect go-to all year round. You won't even realize the liquor is missing!
Sip, Sip, Hooray!
These delicious and hydrating mocktails are great for Summer pregnancies because they:
Are simple to make

Are not juice based

Are bright, fun, and refreshing

Are made with minimal ingredients

Are made with limited sugars

Include fresh herbs which are great for an energy boost!
Hydrating Mocktail Recipes
Kick back and relax with these five scrumptious mocktails. Cheers!
Orange Grapefruit Sparkle- via Fitasamamabear
This orange and grapefruit cooler will leave you feeling rejuvenated and refreshed.
½ medium orange, freshly juiced

½ medium grapefruit, freshly juiced

1 can of sparkling water

Orange for garnish
Juice orange and grapefruit and pour over ice into a glass. Top with sparkling water, and stir to combine. Add an orange wedge for garnish. 
Virgin Jungle Juice- via Fitasamamabear
You don't need a trip to the Amazon to enjoy this delicious drink!
¼ cup raspberries or blueberries

¼ cup chopped strawberries

½ orange, freshly squeezed

2 Tbsp pomegranate seeds

I can sparkling water

Lime for garnish
Muddle together the berries and 1 Tbsp of the pomegranate seeds. Pour freshly squeezed orange juice over the top and allow 20-30 minutes to infuse. Pour into a glass and top with ice and sparkling water. Mix well. Garnish with remaining pomegranate seeds and a wedge of lime. 
Strawberry Mojito Mocktail- via the Schmidty Wife
Fresh strawberries and mint make this mocktail an irresistibly refreshing summer drink. 
3 strawberries, hulled and quartered

16 mint leaves (roughly 4 sprigs) 

1 lime

1 lime flavored seltzer
Add strawberries and mint to a glass and muddle together. Add the juice of the lime to the glass. Fill the glass with ice. Pour lime seltzer over the ice. Stir and garnish with more strawberries, lime and mint leaves.
Dazzling Watermelon Water- via Mama Natural
Say hello to ultimate hydration with this easy, lip smacking watermelon mocktail. 
1 slice of watermelon

Sparkling water (or filtered if you prefer)
Cut watermelon into one inch cubes. Place into an ice cube tray and freeze. Once frozen, add to a glass and top with your water of choice. Enjoy!
Cran-Raspberry Martini- via The Bump
A delicious fruit twist on a martini that is the perfect blend of sweet and tart. 
2 Tbsp fresh lime juice

½ cup raspberry flavored sparkling water

Splash of all natural cranberry juice (diet can be substituted)

1 Tbsp smashed raspberries 
Pour the first three ingredients into a martini glass. Add raspberries onto a thin stirrer for garnish.
Skin Hydration is Important, Too!
It's just as important to hydrate on the outside as it is on the inside. Many women focus on drinking plenty of fluids during pregnancy to keep themselves hydrated, but what about your skin? Applying a skincare routine to your body is just like giving your skin a big gulp of water. I never gave much thought to a body care routine before I was pregnant, but since I have started to use TriLASTIN's Prevention line I have been addicted. 
The products below absorb superbly into the pores, leaving behind nothing but soft and supple skin. It's just a few minutes per day, but I love taking that time for myself to bond with my baby and establish some self care into my routine.
Keep your body moisturized with TriLASTIN's Complete Maternity Stretch Mark Prevention Routine. This wonderful three step skincare system will leave your skin feeling hydrated and supported as your belly grows throughout your pregnancy. The Hydrothermal Accelerator is a perfect first step to warm the skin and open the pores in preparation for the Maternity Stretch Mark Prevention Cream. Light notes of citrus and vanilla spark your senses as you gently massage the cream into your skin. Lock in all that moisture with the Nourishing Body Oil made with a hydrating mix of natural botanicals. Not only is this system great for supporting your growing baby bump, but it's also wonderful to use on the breasts, thighs, and hips. The body oil can even be used to hydrate the ends of your hair! 
Feel free to enjoy a delicious mocktail before, during, or after your application process to really set the relaxing mood.
Does anyone else agree that when you are pregnant, the temperature outside is that much more unbearable, or is it just me? Pregnancy is tough, and sometimes it's hard to find the joy in the little things. I don't know about you, but I am excited to give these mocktails a try this Summer. My mouth is watering already! Don't forget to stay on top of your water intake as well.
Enjoy these five amazing mocktails when you want to escape, relax, and cool down for a while- you deserve it! Cheers to you mama.
We Want to Hear From You
Have you tried TRILASTIN products and LOVED the results? Tag us on social media and show off your curves using the hashtag #TriLastinMama.
Shop the Article
TriLASTIN Hydro Thermal Accelerator
TriLASTIN Maternity Stretch Mark Prevention Cream
TriLASTIN Complete Maternity Stretch Mark Prevention Routine