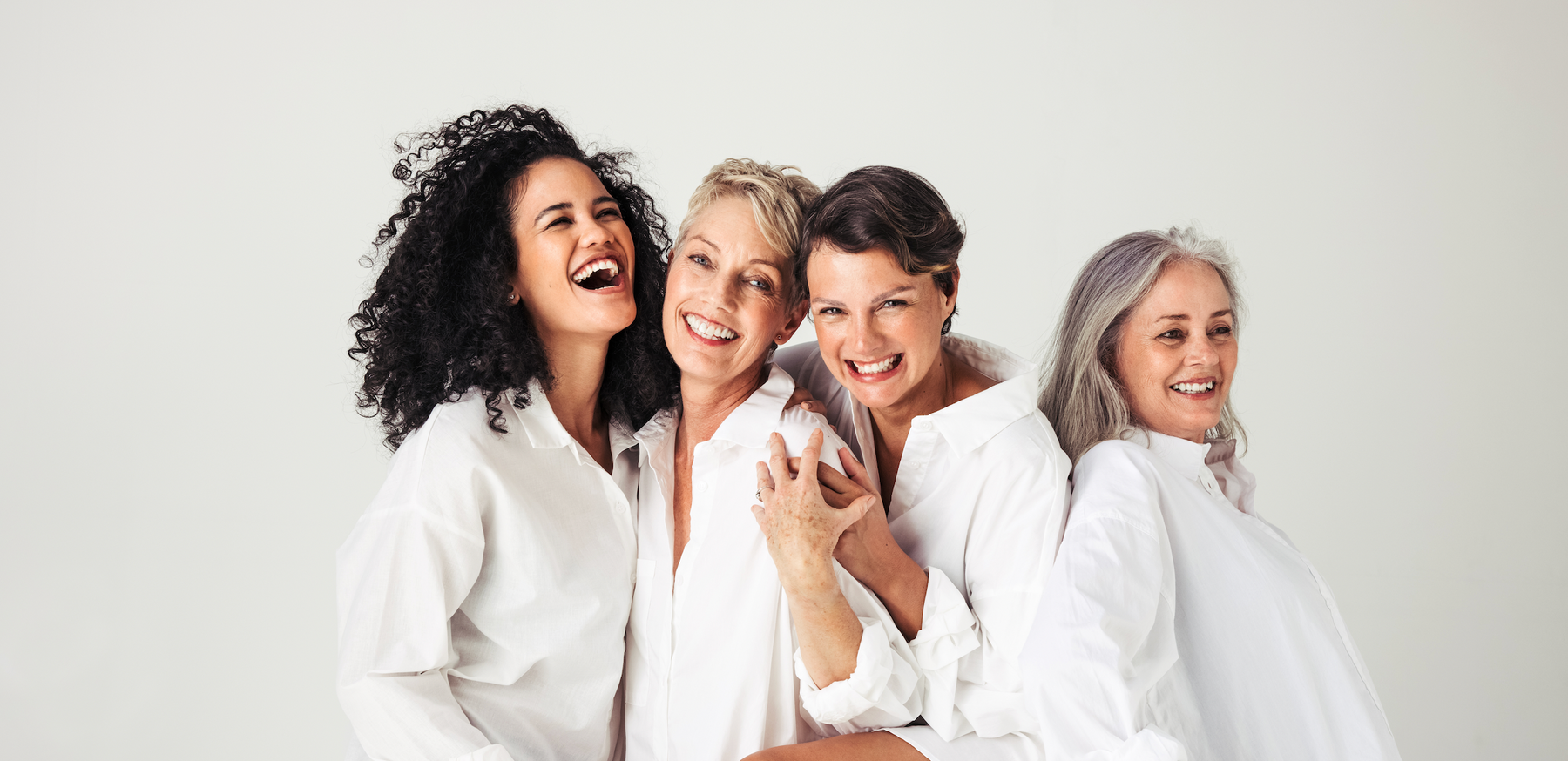 4 Simple Ways to Celebrate Your Body
TriLASTIN is celebrating Women's History Month with a series of blog posts that highlight and discuss women, our bodies, and our own personal journeys. 
We believe that as women it's essential to celebrate, embrace, and love ourselves inside and out. We care for our bodies not just to look and feel beautiful, but to inspire others to care for themselves too. 
In that spirit, we're sharing four simple ways to celebrate our bodies, our skin, and our femininity.  
Hydrate, Hydrate, Hydrate
Staying properly hydrated is one of the best ways to have healthier, vibrant skin.
The less moisture your skin has, the more signs of aging like fine lines and wrinkles become apparent. Hydrated skin literally contains more water, plumping your skin to fill in lines. 
Hydrated skin is also more flexible, which means it's less prone to developing stretch marks during times of weight fluctuations such as pregnancy. 
This ability to stretch is often called 'elasticity' and is the main effect at work in all TriLASTIN products.
Our Stretch Mark Prevention Cream grants you a massive hydration boost to help reduce the appearance of stretch marks whether you're pregnant, an athlete transforming your body, or gaining weight for any reason.
While you nourish your skin, be sure to also drink plenty of water to stay hydrated from the inside out. 
A hydrated body is a body you can't help but celebrate!
Shield Your Skin from the Sun
Many of us love the look and feel of tanned skin, but it's hard to ignore the drawbacks of sun exposure. 
The sun's rays can be damaging to your skin over time and we're not talking about the occasional tan or sunburn. The cumulative effects of years of sun exposure will add up to serious damage, premature wrinkles, and possibly even scarier health issues like skin cancer. 
Luckily, the solution is pretty simple. Add a little sunscreen into your skincare routine, whether it be on its own, or as an ingredient in another beauty product you use in the morning. Many daily moisturizers include SPF, for example. 
Most experts agree that 30 SPF is more than enough to protect your skin. If you work outside, increase that amount to 60 SPF and consider re-applying midway through the day.
Not a fan of sunscreen? Consider a stylish, wide-brimmed hat!
This truly is one of those small ways in which you can love yourself every day. It's never too late to start incorporating sunscreen into your skincare routine! You won't notice 'results' but you will thank yourself when you're older.
Exfoliate
We all know that exfoliation is a key part of any skincare routine, but many of us don't realize just how far its benefits extend. 
Exfoliation is a great way to unclog your pores and can help prevent acne, but it may also enhance the effectiveness of your other beauty products. 
While not primarily used as an exfoliant, TriLASTIN Hydro-Thermal Accelerator is a self-warming serum that opens your pores and allows for greater penetration and absorption of our Stretch Mark Prevention Cream, Nourishing Body Oil, and other skincare products. 
Exfoliating works because creams, moisturizers, and body oils penetrate more deeply when your skin is clear of dead skin cells and your pores are open.
This all adds up to a clearer complexion, a more even skin tone, and a happier you!
So yeah, keep on exfoliating. You'll be glad you did!
Chase Sweet Dreams
There's one self-care element that even the most dedicated beauty experts can fall short on: sleep.
Beauty sleep is totally a real thing, and if you're not getting ample rest, it just might start to become visible on your skin.
Most of us know that dark circles under the eyes are a common sign of sleep deprivation, but the impact of not getting a full eight hours can wreak more havoc on your body than you might realize. 
Skip enough sleep and you'll start to notice paler skin, more fine lines, and (perhaps worst of all) a significantly reduced mood and focus. We're all familiar with the brain fog and bad moods that often follow a night of poor sleep.
Getting a good night's rest restores your mind and leaves you feeling refreshed and ready to face just about anything! 
So whether you're doing it for beauty or overall health, catching plenty of Z's is an essential self-love strategy that we should all be embracing. 
These are just four simple ways to celebrate your skin this month! Take this time to put yourself and skin first. 
At TriLASTIN we believe that investing in yourself is the key to a better life. Women's History Month is a great time to reflect on empowering and celebrating yourself and other women.