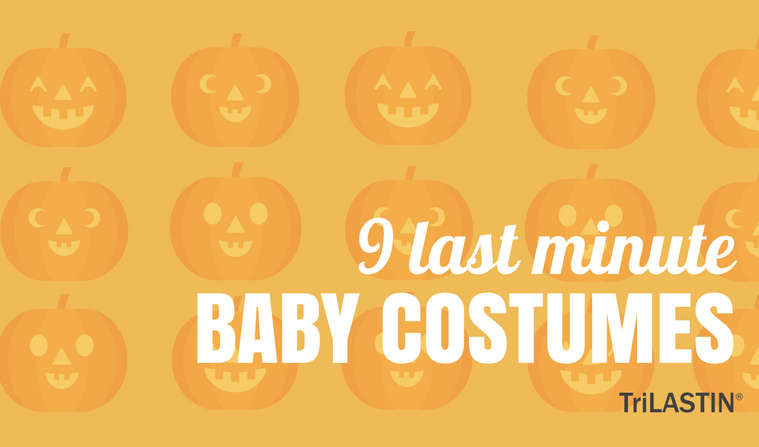 9 Last Minute Costumes for Baby!

Halloween is already next week. How did that sneak up on us? If you are a new mom, there's hardly any time at all to think up baby costumes, but lo and behold, we've found a few adorable costumes that require little effort or money to throw together — just in time for trick-or-treating this weekend or on October 31st. The main thing you'll need? A white onesie! Check out these cute costume ideas!
SWEET CANDY CORN
A BABY CALF
A FRIENDLY GHOST
SNOWMAN
BABY GENIUS
BATTER UP, BABY!
KISS THE CHEF  
SUNNY SIDE UP, PLEASE
EYE EXAM BABY
We make baby costumes easy, and we make the treatment of unwanted post-baby stretch marks, easy too. Shop all of TriLastin's products, today!