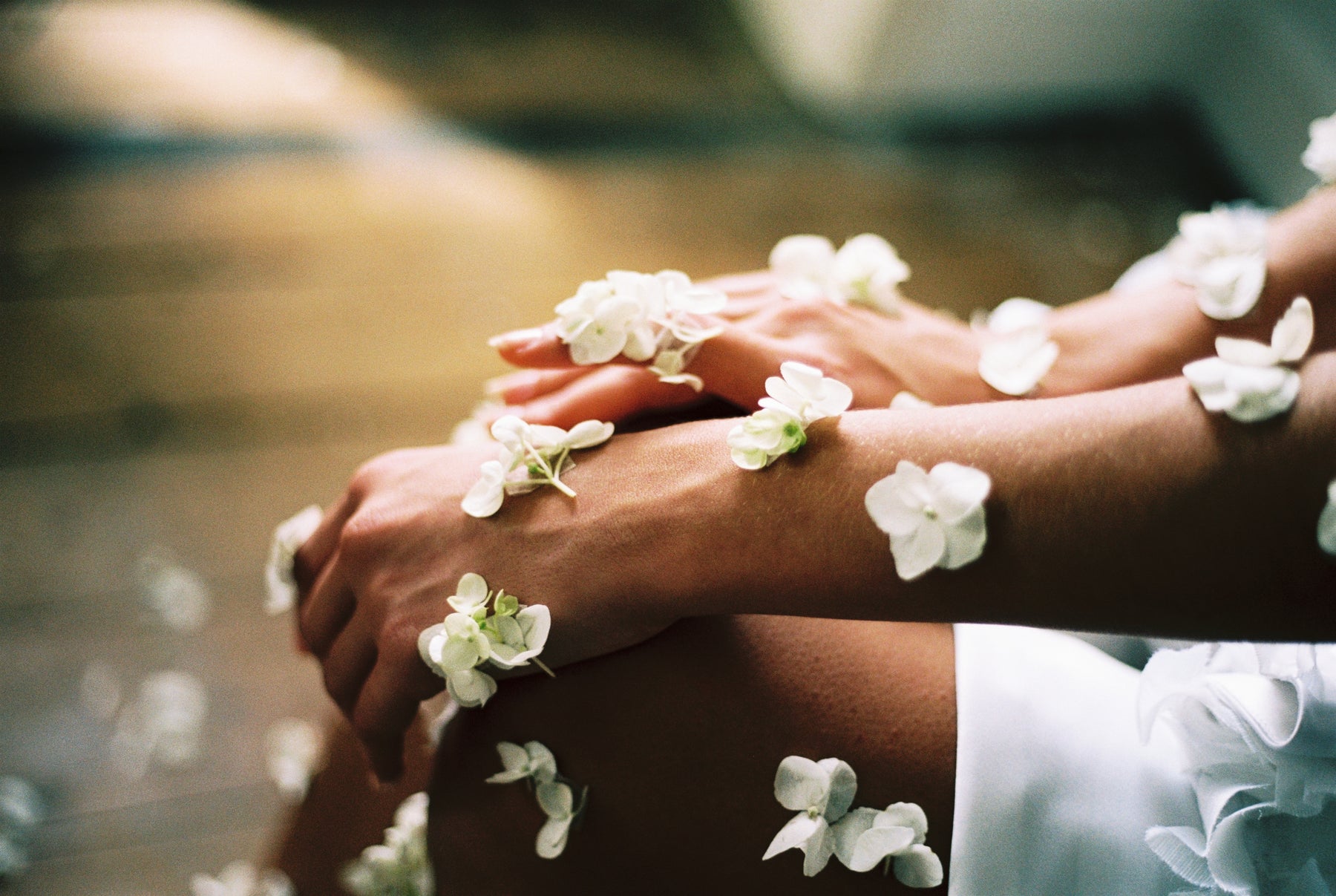 Easing Itchy Skin During Pregnancy
Ah, pregnancy. It is such an incredible experience, but also comes with its setbacks. One being the dry and itchy skin you can experience as your body is rapidly changing. The plus side is that there are products that can help ease the itchiness- hooray!
As someone who is currently in the middle of pregnancy at 21 weeks, I was experiencing some itchiness myself as my body is growing and supporting my baby. I was in desperate search for a pregnancy regime that not only moisturized, but would give me peace of mind being safe for both myself and the baby. Below you will find a guide to nourishing your skin and keeping that pregnancy glow at an all time high!
 What causes itchiness during pregnancy?
Hormonal changes are the prime suspect when it comes to itchiness- no surprise here! These hormonal changes can trigger dry skin which leads to that uncomfortable itchy feeling you may be experiencing. Additionally, itchy skin can be caused by stretching of the skin as your belly grows and expands to accommodate your baby. Dry skin doesn't just stop there for some though. Pregnancy can also cause eczema, and even psoriasis!
 What to Reach for:
Oils are wonderful for locking in moisture, and have a wide range of benefits. For one, they can be used for multiple purposes (don't forget about your hair and cuticles!), and they include yummy ingredients that your skin is craving right now. Not just any oil will do- you want an oil that not only includes amazing moisturizing properties, but is also hypo-allergenic, all natural, and safe for you and the baby. Luckily, TriLASTIN has you covered! 

In case you hadn't heard, TriLASTIN has a wonderful Nourishing Body Oil that fits the bill!
This beneficial oil smells amazing (like a light sugar cookie) and absorbs quickly into the skin. I am currently in my second trimester and wanted to start looking for ways to nourish my skin and keep it hydrated. In my search for pregnancy skincare, many products I tried left behind a thick residue for several hours. Once I tried this Body Oil, I was in love. It's tough to find an oil that packs a healing and moisturizing punch, but also absorbs into the skin without leaving any excess behind. A little goes a long way, so you get a lot of bang for your buck which is an added bonus. This incredible oil can be used before, during, and after pregnancy so you are covered on all bases! My skin feels incredible, and I love the bonding time my self-care routine allows with my baby.
 Body Oil Key Highlights
Let's explore some star ingredients in the Body Oil and the fabulous benefits of each.
 Sunflower Oil
Sunflower Oil is extracted from the seeds of the sunflower plant, and has numerous benefits. This powerful oil is made up of linoleic acid which helps to maintain your skin's natural barrier, enhancing your ability to retain moisture. Additionally, it has anti-inflammatory properties!
 Coconut Oil
Coconut oil is one ingredient that we can all agree is pretty amazing. She stepped on the scene and created a frenzy several years ago, and women everywhere went crazy for her- for good reason! Coconut oil is extremely hydrating, has an irresistible scent (tropical paradise, anyone?), and improves skin texture. This oil also provides a protective barrier from environmental toxins, provides antioxidants, and soothes irritation.
 Shea Butter
Another tried and true ingredient. She really is a star! Shea butter is mainly comprised of oleic, linoleic, and stearic acids along with vitamins A, K and E. This fat content provides emollient and humectant properties which helps your skin to absorb and hold moisture. Not only does this wonderful butter restore elasticity in the skin, it also improves collagen production. Stretch marks don't stand a chance!
 Vitamin E
Vitamin E contains a high level of antioxidants promoting circulation, making it great for scar prevention and treatment. With its natural anti-inflammatory properties, Vitamin E assists in cellular restoration as well.
 Rosehip Oil
Rosehip Oil is an underrated oil, but should get all the praise it deserves! This oil reduces hyperpigmentation, reduces inflammation, and exfoliates and brightens the skin. It contains essential fatty acids, such as linoleic acid, making it an excellent hydrating moisturizer. Rosehip Oil is extremely lightweight, and absorbs into the skin very well.
 Jojoba Oil
Boost your pregnancy glow with this amazing oil! Jojoba oil is a humectant, meaning it locks in moisture, and contains a natural form of Vitamin E. It is hypoallergenic, anti-inflammatory (great for eczema and psoriasis), and reduces the appearance of scars.
 Olive Oil
Olive oil isn't just for cooking. This wonderful oil boasts many great qualities such as preventing water loss. It is rich in antioxidants, squalene, and vitamins A, E, K, and D. Olive oil aids in wound healing and is also anti-inflammatory. 
 Argan Oil
Argan oil includes an abundance of vitamin E, making it an excellent moisturizer. This oil also improves wound healing and is rich in antioxidants. Argan oil also increases elasticity in the skin, preventing and reducing the appearance of stretch marks!
Green Tea Extract
We have heard about the benefits of drinking green tea for our health, but what about in skin care? This delightful extract calms irritation, evens skin discoloration, repairs damaged skin, exfoliates, and soothes any redness and swelling.
How to Use the Body Oil:
For maximum results using this product, apply twice daily focusing on the belly, hips, thighs, and breasts. Pro tip: this oil can also be used on hair for silky soft locks, and on cuticles!
While the Body Oil is incredible on it's own, we have a three step system called the Complete Maternity Stretch Mark Prevention Routine that is perfect for any mama-to-be! This bundle includes our HydroThermal Accelerator, Maternity Stretch Mark Prevention Cream, and the Body Oil. Each individual product is created for maximum results, and designed to work together to support your body during pregnancy. This powerful trio promotes hydration, collagen growth, and skin elasticity all while relieving itchiness and preventing stretch marks. The result? The ultimate pregnancy glow. 
When it comes to skin care, TriLASTIN has got you covered. Sit back, relax, and allow yourself some pampering- you deserve it!
We Want to Know
Have you tried our products and LOVED the results? Tag us on social media and show off your curves using the hashtag #TriLastinMama. 
Shop the Article